Starting a Children's Advocacy Center in your Community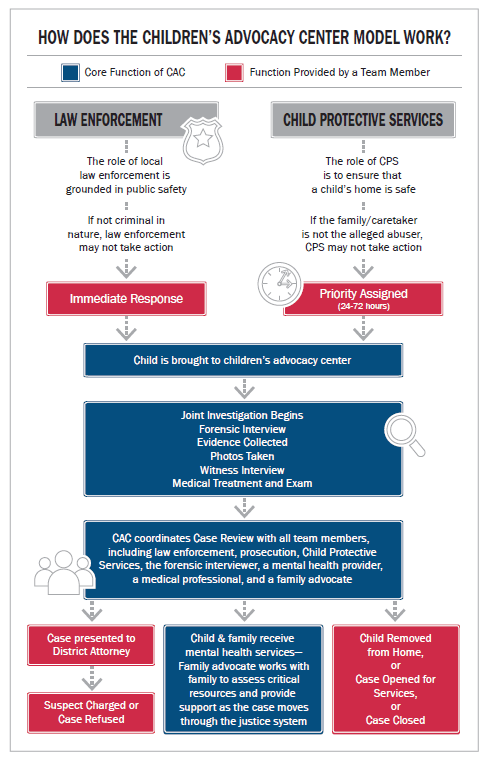 INCAC Can Help You Get Started
The following steps are based on the strategic checklist created by the National Children's Alliance as a guideline for establishing a new advocacy center. It's worth noting that the process often varies based on the unique restrictions and challenges of each community. Furthermore, some steps may occur simultaneously, as the center nears completion.
Establish a committee or task force of key individuals.
Select leadership
Conduct a needs assessment to determine the extent of the local problem
Develop vision and mission statements
Determine service population for the CAC
Research various CAC models and select the one that works best for the center in question (INCAC supports the Utah CJC Program Child Interview Curriculum, formerly NICHD Forensic Interview model)
Obtain commitments from other agencies and develop an inter-agency policy
Create organizational structure
Determine which services will be offered on site and through referrals
Select future site
Establish organizational roles and estimate staffing needs
Develop multidisciplinary team protocols
Research funding and revenue options
For additional information and support, contact Amy McCormack, Chapter Director of the Idaho Network of Children's Advocacy Centers sonjah@cacidaho.org or by calling 208-577-4451.
Interested in helping or getting involved?
By donating, you help children across Idaho who may have experienced child abuse.  Contact Sonja Howerton at 208-577-4451 or donate here.